Nic. Oud
Nic. Oud provides services to medium-sized online retailers for handling their webshop orders and for error-free stock management. These services allow online retailers to benefit directly from the scale, volume contracts and professionalism of Nic. Oud. The company handles around 170 million postal items in envelopes, foil wrappers or packages. Partnership with Nic. Oud offers retailers immediate and substantial savings on their postage costs, and at the same time enables them to improve their customer service levels.
Nic. Oud has a secure 4,000 m2 warehouse and a fully automated e-fulfillment process, which minimizes the chance of errors. Standard interfaces are available for real-time data exchange between the webshop and the Nic. Oud logistics systems.
In practice this means that services for new customers can be implemented quickly. The webshop always shows up-to-date information about stock levels, order status and track & trace codes. You can also use our customer service to provide helpful service to your own customers. Nic. Oud is the only logistics service provider with an in-house TNT Business Counter, which allows post and packages to be handed-in later for next-day delivery. That means orders placed in the evening will be delivered the next business day.
For more information, please visit: http://www.nicoud.nl/fulfilment

Service Bureau Jansen
Service Bureau Jansen provides all services relating to marketing, communication and logistics throughout the entire chain, ensuring a stress-free workplace and yet full control.
Outsourcing your e-fulfilment of online or offline orders to Service Bureau Jansen results in clear benefits. You always retain full control of the process and costs, allowing you to focus on entrepreneurial success.
Service Bureau Jansen has more than 5,000 pallet locations and numerous fully secure order picking platforms, suitable for efficient and dynamic management of, for instance, your web store or POS materials. Stock management is second nature to us and our warehouse management system offers 24/7 up-to-date access to all transactions. Orders are received in real time from your ordering portal or your website via a secure and seamless connection.
This enables us to offer you a perfect e-fulfilment solution at a competitive price, relieving you of worries and headaches. 'Business as usual' with the trusted services of Service Bureau Jansen.
For more information, please visit: www.servicebureau.nl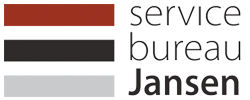 Wial
Wial is a SyncForce fulfillment partner. Wial delivers high performance services to brand owners, publishers, printers, retailers & etailers and covers the Benelux, UK & German market and has a clear focus on web shop fulfillment, cyclic subscription, warehousing, foil wrapping, repacking and distribution.
We have a total of 6000 m2 warehouse in the Netherlands. Together with our customer base business we develop delivery continuity by adding value in the supply chain and by decreasing costs via our Business Continuity Program (BCP)
Your branded call center is open 5 days from 9:00-17:00 a week and orders can be placed up to 21:00 for next day order delivery. Distribution is processed with an user-friendly track & trace application that is fully integrated with the customer order processing systems.
We listen to our customers and use changes in customer behavior as the foundation of our decisions.
For more information, please visit: http://www.wial.nl