Product data distribution to trade partners
Many sectors have set up their own data pools or data formats.
Data pools are centralized databases, where all necessary information to perform business transactions between trading partners is stored in a standardized way.
SyncForce offers standard connectors to data pools across many industries and markets. No need to "manage" data per data pool due to the standard mapping between SyncForce and all data pools for both product categories and specifications. SyncForce Data Pool Connectors result in the automatic daily distribution of all product data mutations to all connected data pools.
SyncForce also supports the distribution of product data via standardized file formats like FABDIS and BMECat.
Distribute product data to your systems
With SyncForce you can provide all your supply and commercial systems with the latest product data. Feed product data to supply systems like label printers and commercial systems like your WebCMS, eCommerce platform and Apps.
Product Data is automatically distributed to all systems using industry standard APIs supporting both push and pull. Centrally define which touchpoint will get which product data, when. This can be a full set or only the changed (delta) product information, product images, video's and documents.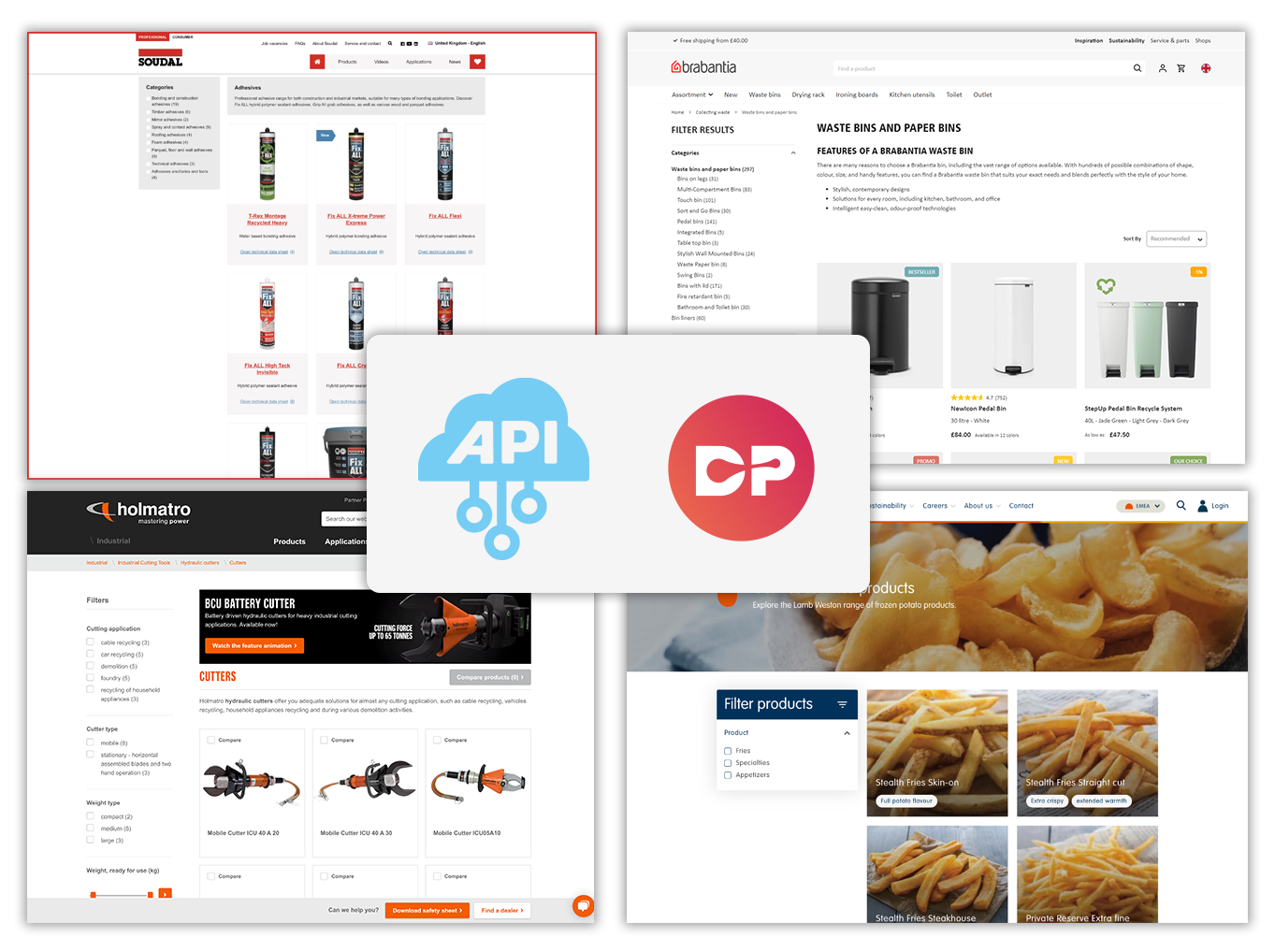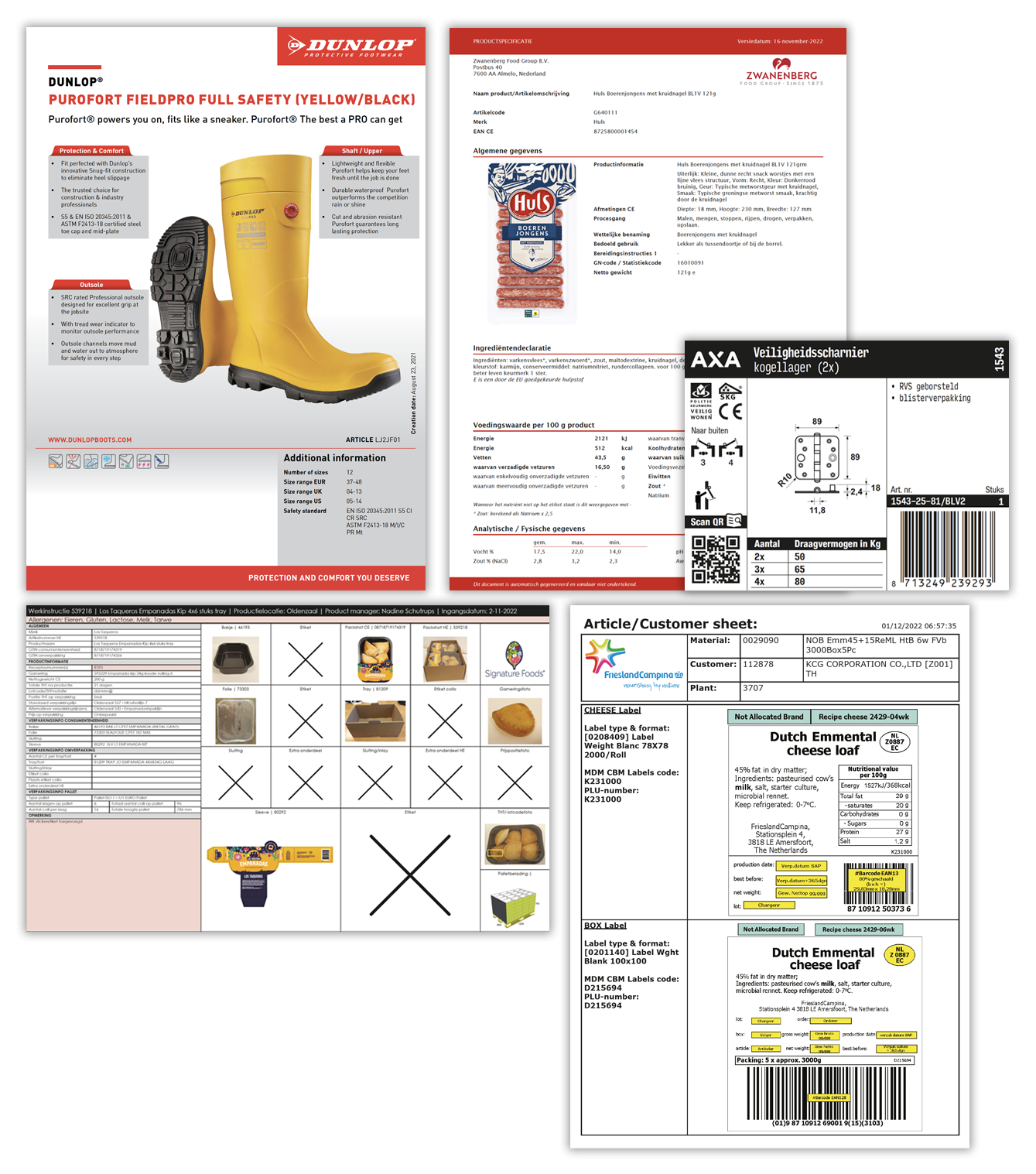 Automate the creation of product documents
Automate the publication of catalogs, price lists, product leaflets, labels, packing instructions and shelf cards without the limitations of templates.
Product document revisions are automatically created whenever product data is changed. And published documents are automatically converted into a digital asset and linked to the related products. Making sure all your stakeholders, internal and external, have the latest product documents.
Easy to use Product Portfolio Portal for employees and business partners.
Having the latest product information and digital assets available for your sales organization and sales channel is essential for being successful in the marketplace. With SyncForce, everyone has access to product data in a secure and personalized way; this goes for everyone in your organization, but also for trade and creative partners.
The SyncForce Product Portfolio Portal consists of:
A Product Catalog that offers access to the product portfolio, including all product information and media (images, video, documents). Typically used by your sales force and trade partners. Advanced user rights will make sure all users have access to the correct data and files.

A Media Library providing easy access to digital assets like images, logos, documents, videos and artwork. Typically used by marking and creative agencies.

A Success Story Library offers your sales force and channel partners access to success stories that can make them more successful, including photos, generic information about the project and which products have been used

A Promo shop, your channel partners can pre-order merchandise and POS materials.
Want further information about Product Data Distribution? Please complete the form below, and we will follow up with you shortly.