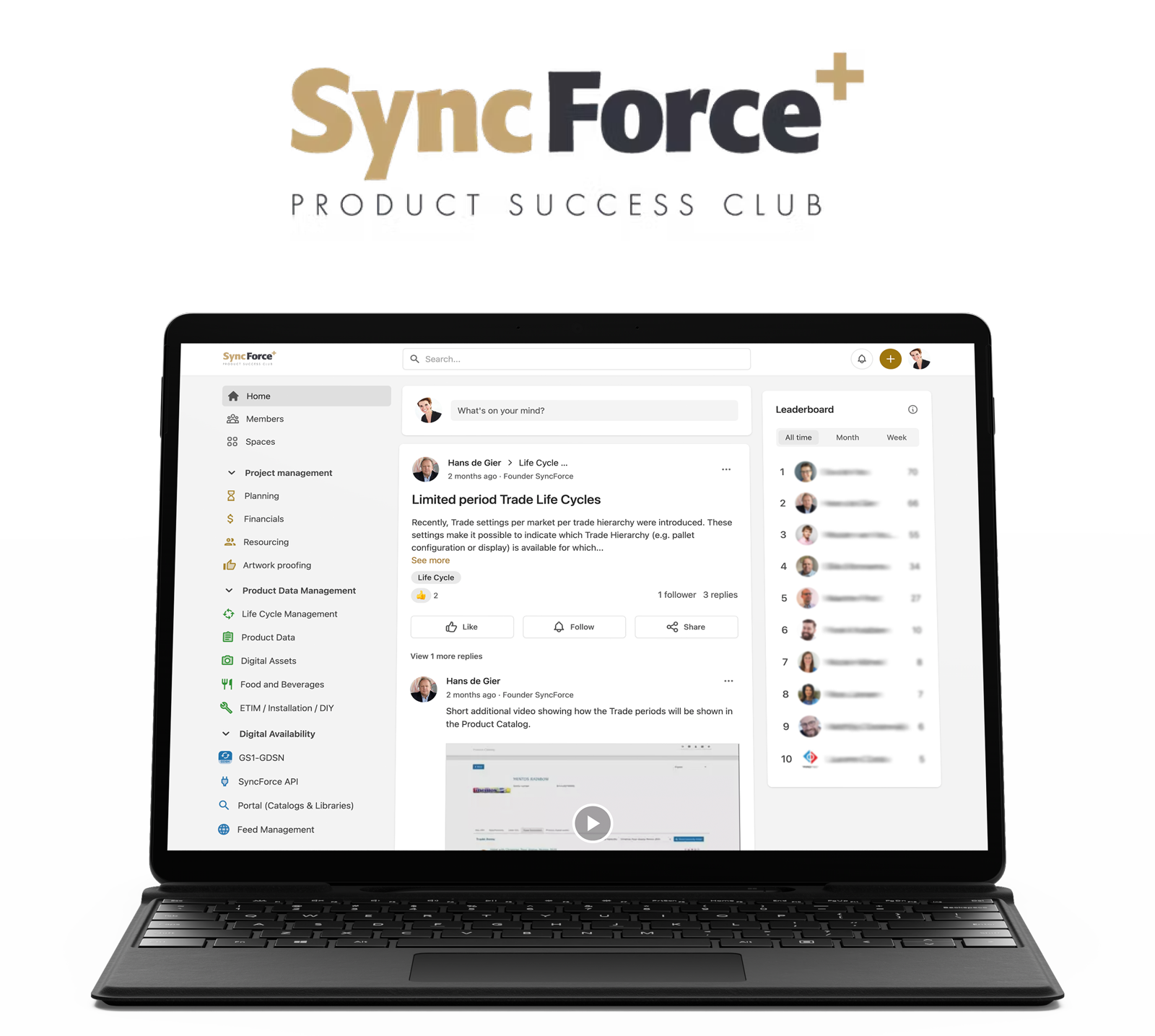 Sometimes customers and SyncForce partners need help or advice from like-minded individuals, or you like to share your experiences.
The SyncForce Club makes it possible to help each other to work smarter with easy access to articles, webinars, latest releases, questions, sharing experiences and the collective wisdom of the community.
This community is exclusive for power users and SyncForce partners.
"I would like to compliment the SyncForce Product Success Club. This allows us (together) to continuously improve the platform. The interaction that can also take place in the club between 'customer' and SyncForce is top-notch. That is very useful, especially from my role within our company."
Wouter van Voskuijlen – Product Information Management – The Schippers Group