Recently, Hans de Gier and Paul Oudenhooven were interviewed by the Dutch Food Magazine. The topic: Information is key in avoiding contradictions when innovating. Here is an English outline of the interview.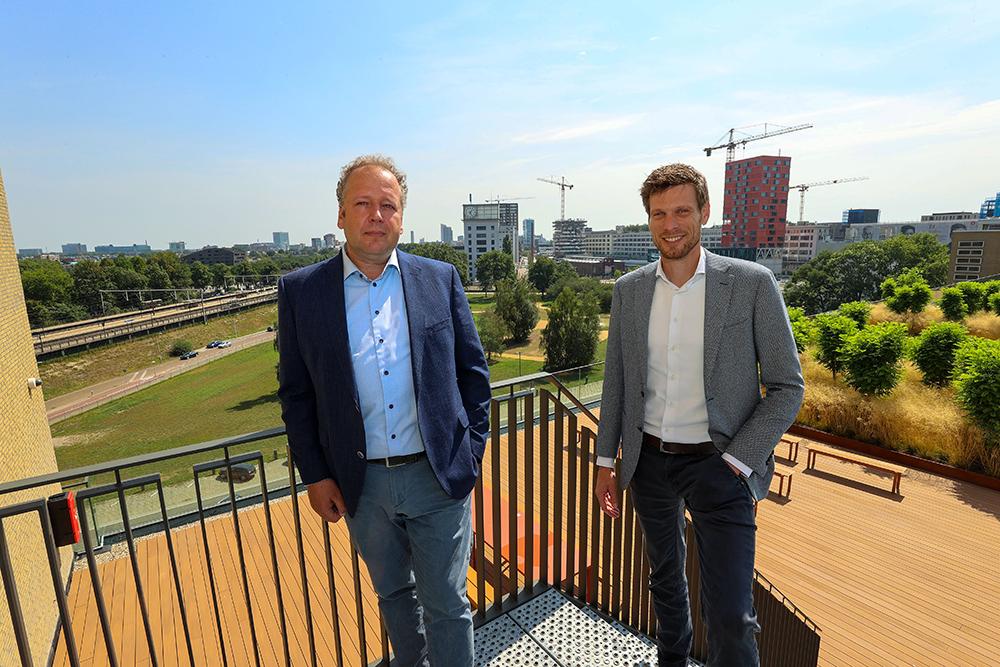 Product innovation is often driven by public opinion – but what if one department of a company decides to eliminate palm oil from its processes, for example, while another department works with a supplier that still uses it? It's essential for all departments to keep one another informed about their development activities.
In their development activities, manufacturers strive to meet all the requirements – including the societal demands placed on a product – as successfully as possible, but those demands sometimes contradict one another. Product development often involves several parallel processes to meet the requirements, and the problems only emerge when those processes intersect. Things become particularly complex when you're trying to develop new products whilst also performing maintenance on your existing portfolio, e.g. trying to substitute undesirable ingredients. The decisions made during a particular process affect all other processes, so it is important to have access to the complete information in order to be able to make the right decisions. That is precisely what SyncForce offers: software that enables information to be distributed and provides insights. But how can that help to make product portfolios more sustainable?
Health vs. sustainability
Director Hans de Gier: "Customers use SyncForce to manage the innovation pipeline. But innovations are often driven by growing societal demands – in terms of health on the one hand, and the sustainability of manufacturers and their products on the other. Products increasingly need to live up to expectations such as good for the planet, good for people, less plastic, less palm oil, sustainably sourced fish, no child labour, and so on."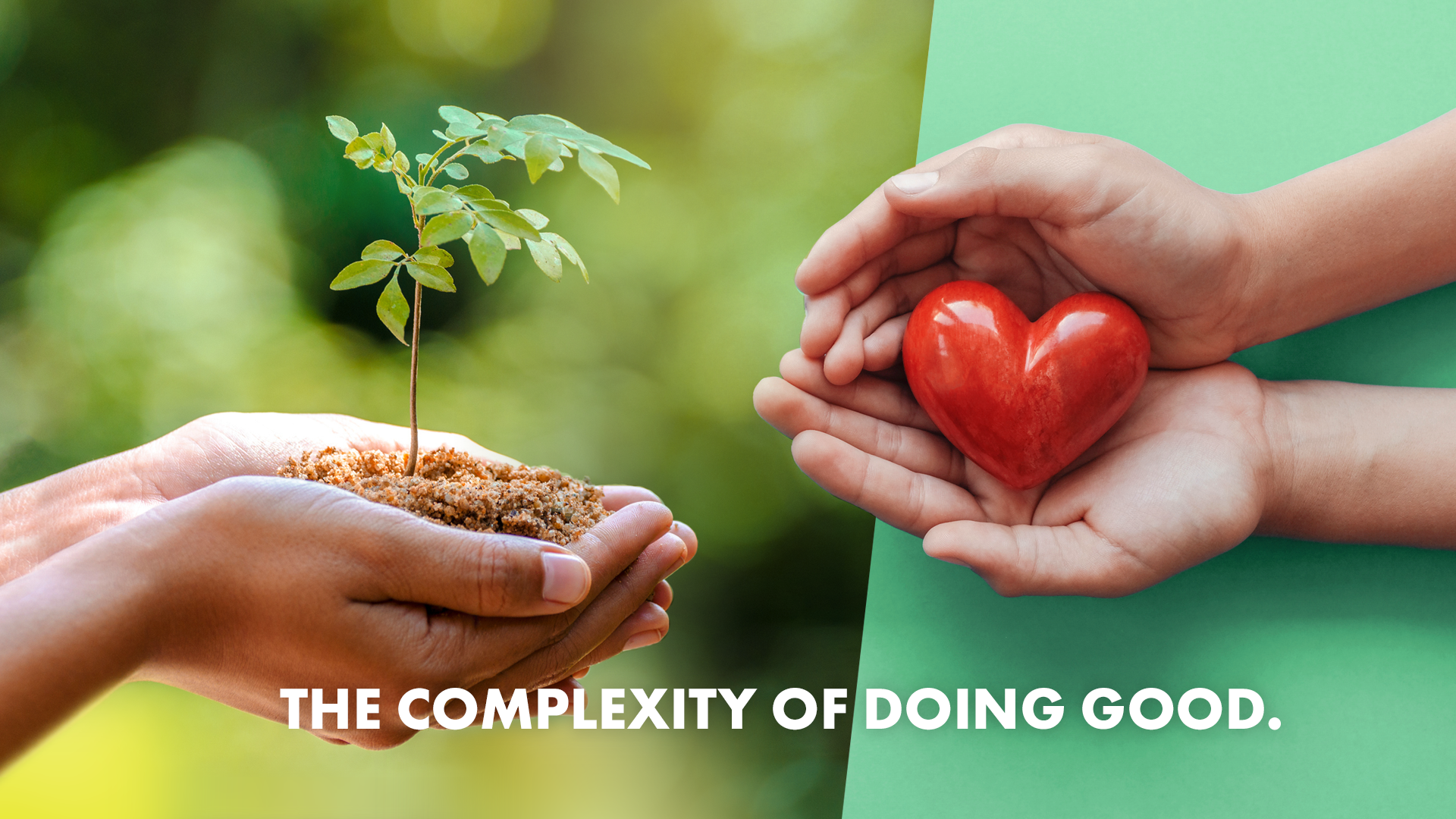 Dictating the agenda
"All those demands significantly dictate our customers' agendas and heighten the pressure on the complexity of their internal processes. Innovations are increasingly focused on staying in business rather than on introducing yet another new flavour or variant. Sustainability and health are often contradictory goals. Moreover, every improvement made has consequences for the rest of the production process. As a result, supply chain information is becoming ever-more important in sustainability and health-related innovation too."
Conflicting innovations
Business Development Director Paul Oudenhooven: "Today, innovation is actually reaching a third level of complexity. Initially it was only about developing a new variant. Then came innovation based around topics such as plastic reduction, which has an impact on the entire product range. And now we're seeing innovations based on topics that conflict with one another when viewed from a portfolio perspective. What should you do if, for some or all of your product portfolio, you want to reduce salt and reduce plastics in your packaging and replace palm oil with a more acceptable alternative?"
Visibility of all the steps
De Gier: "SyncForce combines all the development processes in a single system and enables companies to see all the steps. That avoids situations in which one department is working on eliminating palm oil, for example, while another department has solved a food safety problem by switching to a new supplier who just so happens to use palm oil. Additionally, SyncForce makes it easy – with just one click – to provide all your trade partners with accurate product information, which is essential in the current coronavirus era when online shopping is booming."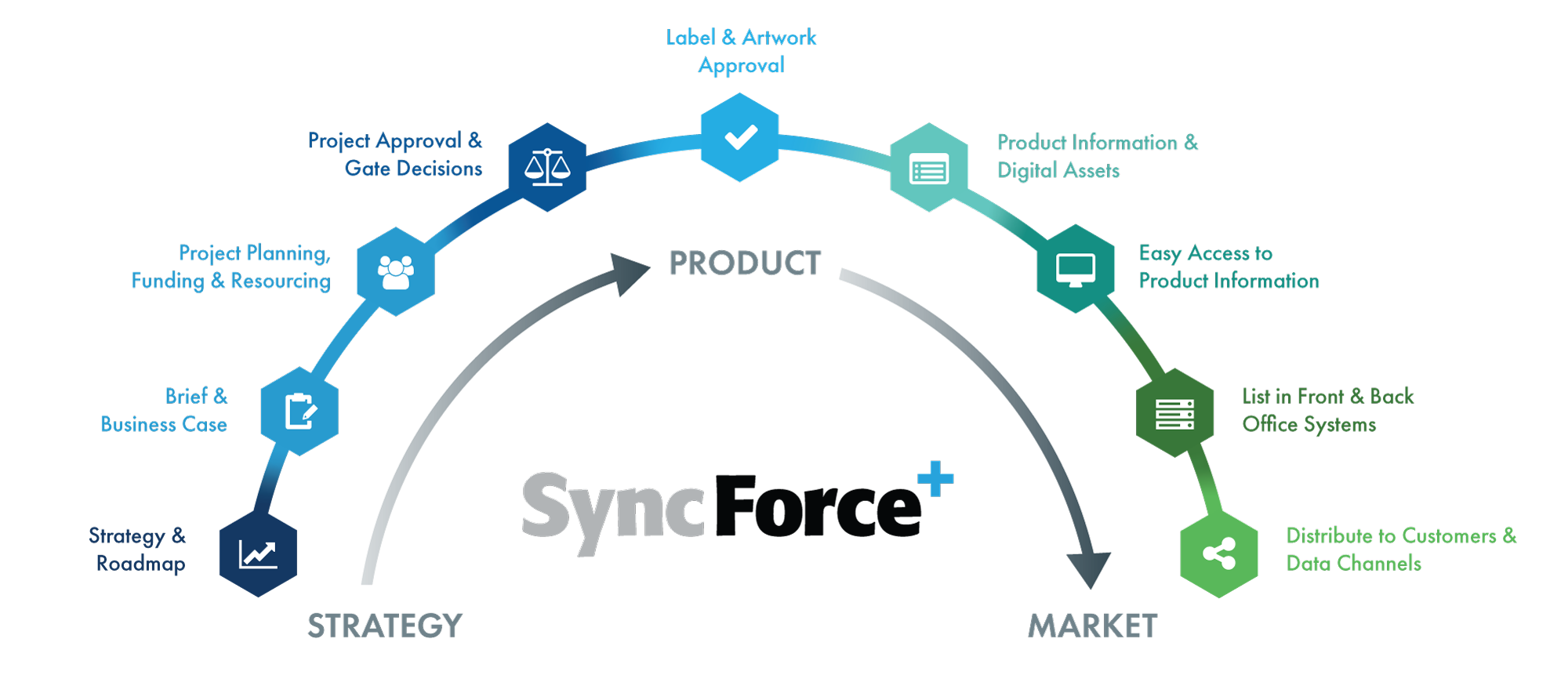 Up to date on each other's developments
Oudenhooven: "In practice, we often see that different people are responsible for different development processes and they often don't know about one another. The SyncForce solution enables you to stay up to date about each other's development activities to help you align your decisions. Besides that, we've noticed that the demands have now become so complex that many entrepreneurs are claiming they no longer have time to innovate because they are too busy adapting their organisation and production activities in line with all the new demands."
"The SyncForce solution enables you to stay up to date about each other's development activities to help you align your decisions."
New address
SyncForce recently moved to a new location, at Strijp-T in Eindhoven. The offices were just finished when the coronavirus crisis hit. Not all employees have been able to use their new workspaces yet because many people are still working from home during the pandemic.
Agility
De Gier: "Agility is key now, especially in the food sector. Many suppliers have seen a sharp drop in revenue from foodservice customers, whereas there has been a strong rise in demand from food retailers. That calls for a fast response and rapid changes to the product portfolio. You can only be agile if you have access to reliable information when decisions need to be made. The successful companies are the ones that have their processes well under control. For us, that's led to a significant rise in demand for further automation, so we're currently experiencing one of our best years ever."
Dependent on global markets
Oudenhooven: "The food sector is often dependent on global markets for its supplies, and the frequently changing border restrictions made it almost impossible for many companies to maintain stable production levels, let alone make rapid changes. SyncForce has proven its role in those processes. The SyncForce software platform gives the management team end-to-end access to all the product information from all the departments involved, both internally and externally, throughout the product development life cycle. That's indispensable in today's innovation processes. Moreover, the platform provides extremely valuable support in activities aimed at further improving the sustainability of products and manufacturing processes."