Recently, Hans de Gier was interviewed by the Dutch Foodmagazine. The topic: The complexity of doing good due to the Goodness Paradox. Here is an English outline of the interview.
SyncForce is a Product Success Platform for packaged goods manufacturers (A-brands and private label). It brings together product-related information from different sources and all organisational silos in a single system to distribute it to all customers and channels (online and offline). Supported by apps and social media, today's increasingly critical consumers rapidly place new and ever-higher demands on products. Therefore, if companies want to harvest the benefits of implementing their goodness strategy, they must provide information-based proof of their achievements.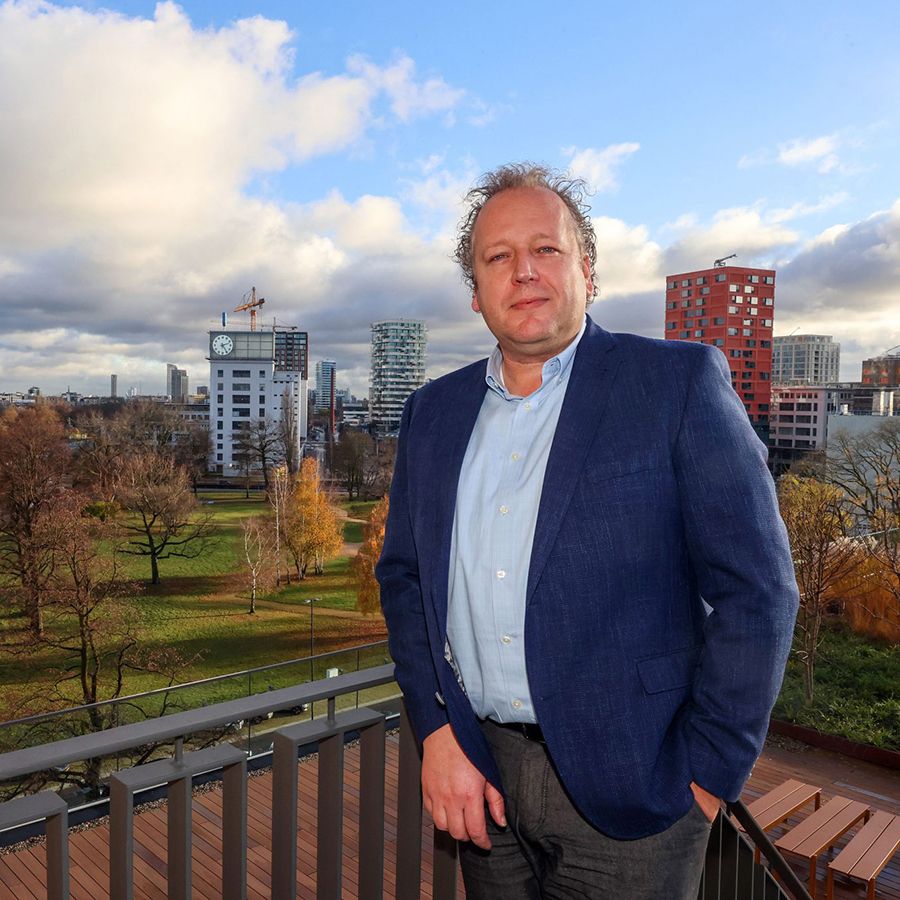 The success of a product is dictated by its unique selling points – at least, it used to be. Nowadays, brands are under much greater pressure. A product needs to have strong characteristics of its own and has to meet all kinds of expectations related to societal aspects such as the conditions under which it was made, sustainability, environmentally friendliness, and many more.
Hans de Gier, Director of SyncForce, refers to this as the 'Goodness Paradox'. "Society's demands on a product mean that must first fulfill many criteria before a product is regarded as 'good'. A good product is not only functional but is also sustainable, fair trade, animal-friendly, and has a small carbon footprint. But it isn't always easy for manufacturers to meet all these demands because they often conflict. Wrapped cucumbers are a classic example. People want companies to reduce the use of plastic but also to reduce food waste, and the wrapper is indeed plastic, but it extends the shelf life and therefore reduces waste."
De Gier: "Consumers will increasingly select products based on those societal aspects. Whereas in the past a product simply had to be functional, decorative, or tasty, today's consumers no longer want a shampoo containing microplastics. Executive boards in all manufacturing companies face the same choices when setting their corporate social responsibility (CSR) and sustainability objectives. Then certain objectives become important per product; microplastics are in issue in personal care, for instance, and slave-free cocoa is a key goal for a chocolate manufacturer like Tony Chocolonely."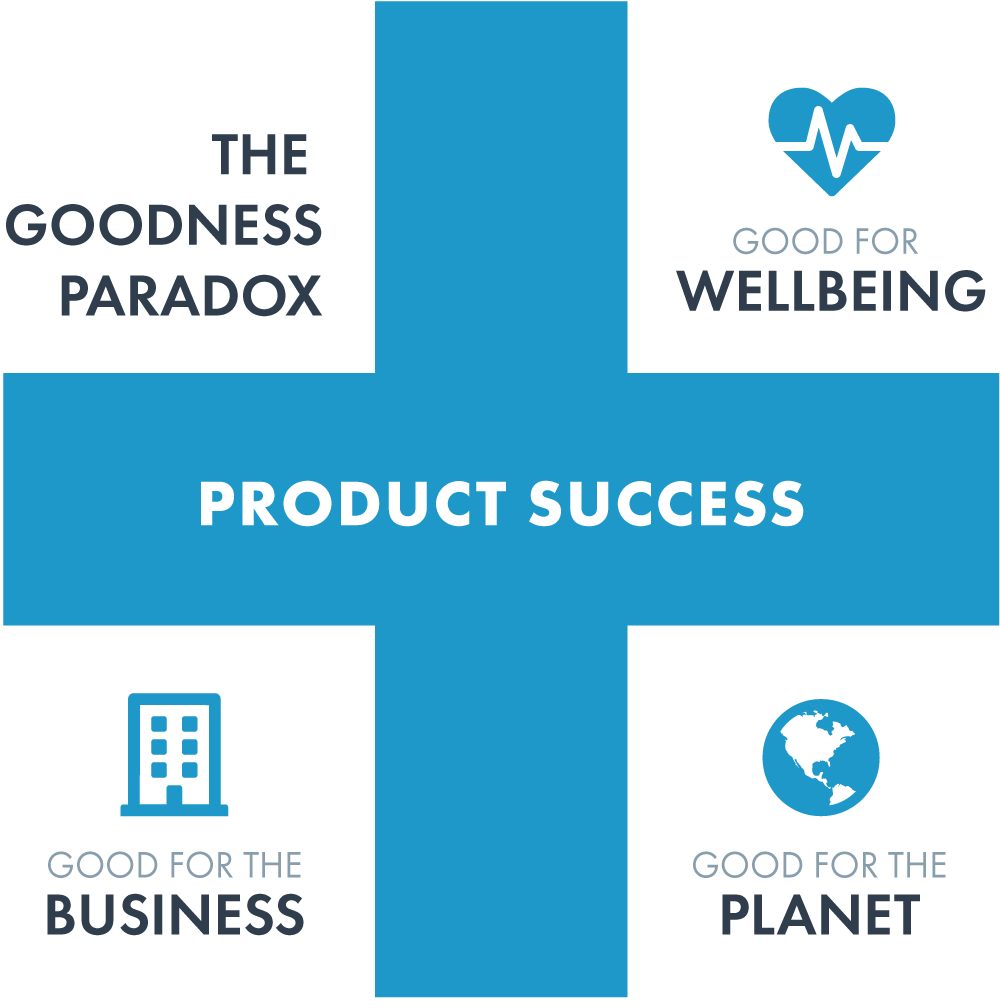 Harvest the benefits of doing good

 "Then it comes down to manufacturers ensuring that they can harvest the benefits of doing good. The product information must also include information about the aspects on which the product excels with respect to the societal goals. That's essential because consumers are increasingly taking such aspects into account in their buying decisions, sometimes aided by apps that select products for them based on their own preferences: e.g. fair trade, no microplastics, Rainforest Alliance, gluten-free and so on. So the filters for consumers, whether on the packaging or in webshop descriptions, are becoming ever-more important – and therein lies the main challenge for modern-day product success."
"After all, suppliers are often involved in multiple initiatives simultaneously. Those initiatives are often conflicting, plus they usually apply to an entire product range. If they have a new ingredient or a new packaging element, they use it for all their products, and it will have to be stated in all product descriptions. But it can often take years before it's actually incorporated into all descriptions."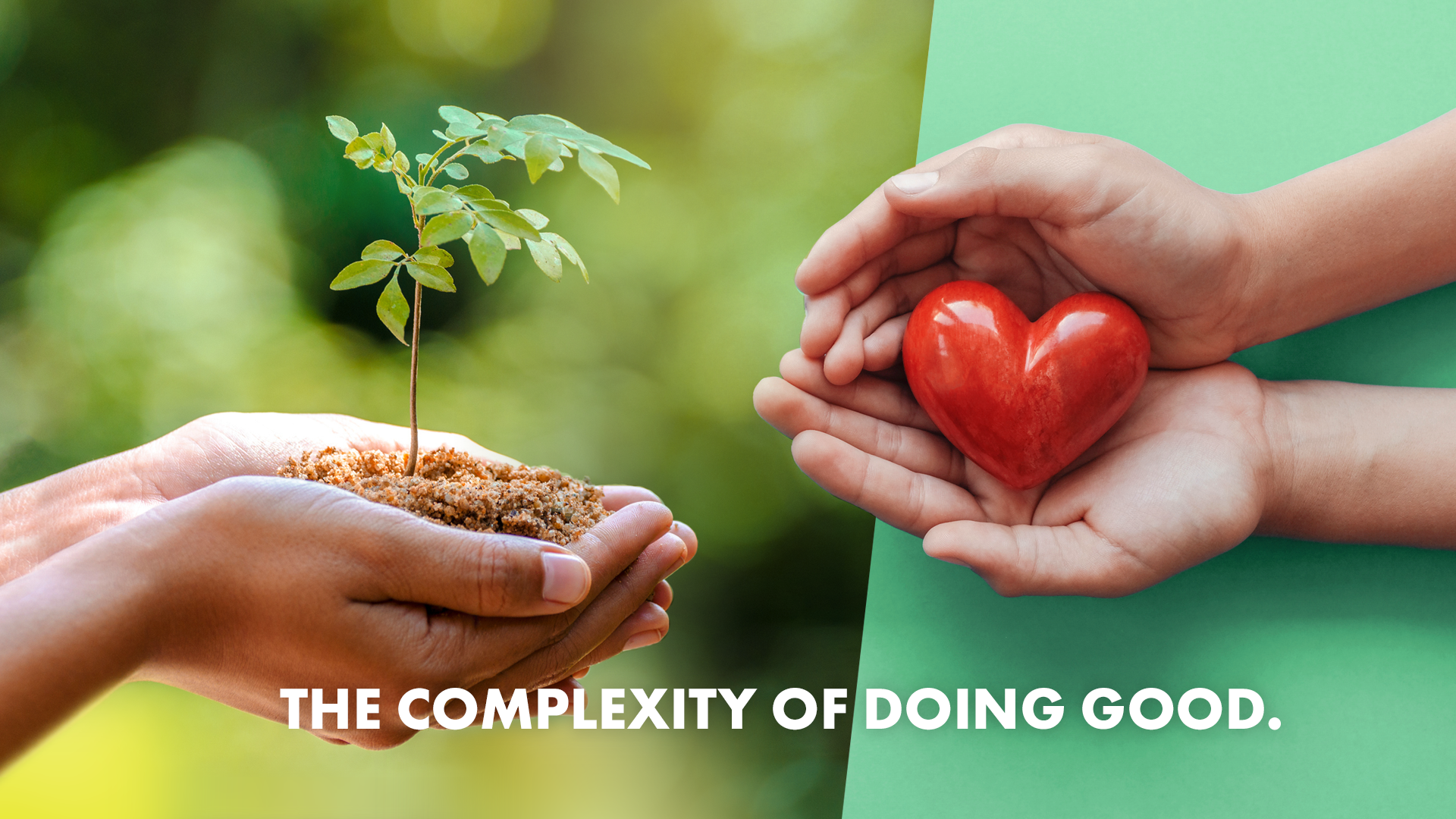 Use of filters by consumers

In the meantime, consumers are becoming increasingly adept at using websites or apps to select products based on the extra goodness values. They are aided in their search by filters: e.g. only fair trade products or only products that don't contain microplastics. The only way for manufacturers to prevent their products from being filtered out by consumers is to ensure that the correct information is available throughout the entire organisation.
In most companies, the data for the all-important product information comes from several different silos: Purchasing, Production, Product Development, Legal… New information is constantly being generated in each department, often in their own systems, yet other departments also need uninterrupted access to that information. Moreover, it is extremely challenging for large organisations to manage the rapidly growing complexity. The SyncForce Product Success Platform ensures that all the data from the various sources is brought together and centralised in a single, user-friendly system.
We sync your silos
"SyncForce connects data and above all insights to simplify things. We know better than anyone that it's far from easy because real life is complex. At SyncForce, we accept that silos exist… But what we don't accept is the lack of communication between the silos. Information is the missing link. And that's precisely how SyncForce helps: we sync your silos to safeguard information as the common denominator. So it is available for everyone, for every idea, for every step in every process, and in every silo. Because if everyone and everything has instant access to the right information and interprets it in the same way, you create insights, an overview and agility. And as the C-suite, you can start guiding again rather than managing."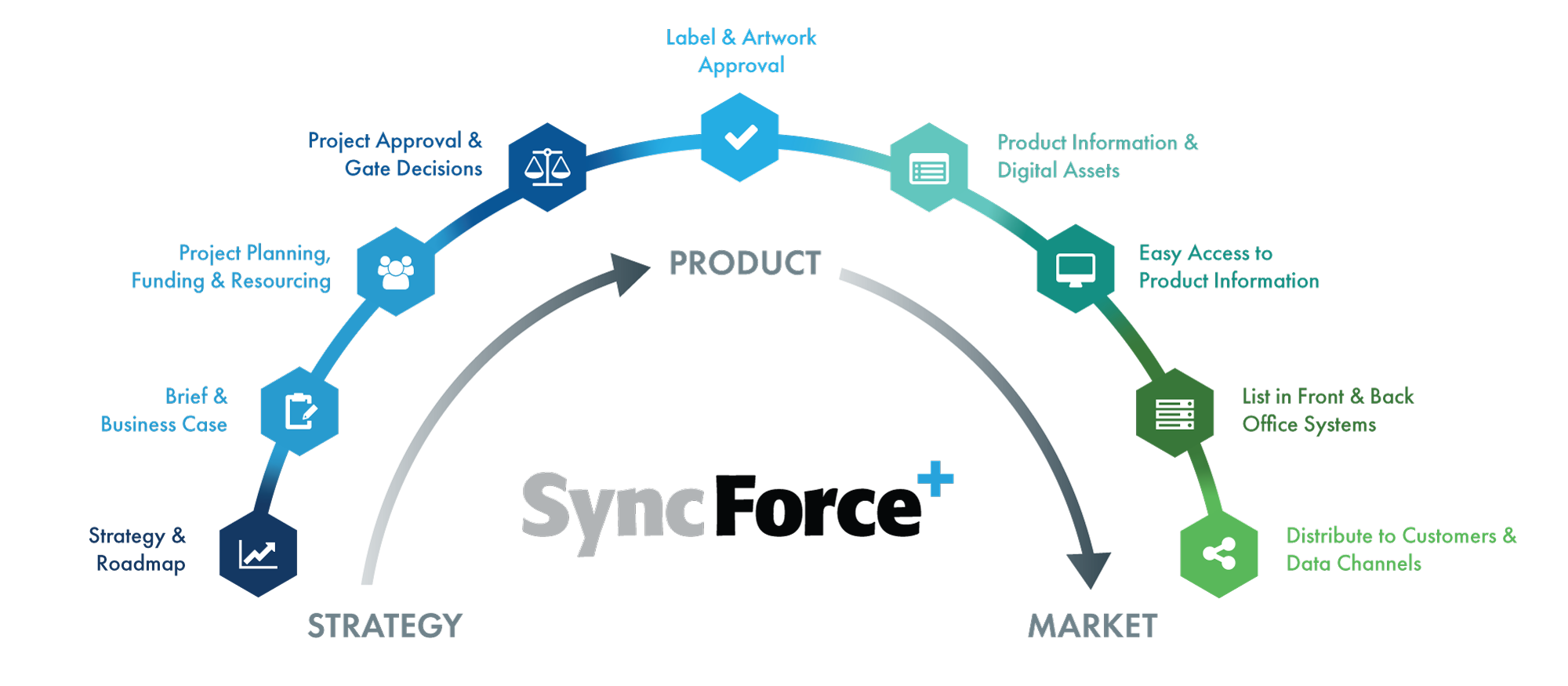 De Gier continues: "In the past, manufacturing was mainly about marketing. If a marketing specialist simply listed the ten benefits of the product, that was sufficient information. Nowadays, everything is a lot more complex, and you need to source information from the whole supply chain. The tricky thing is that choices relating to the new Goodness Paradox objectives often mean that information has to be updated for a whole range of products simultaneously. It's a kind of horizontal product development – rather than a new variant; it's a small change that applies to all variants."
"Sometimes our customers themselves are surprised at what such a change entails; altering just one component can mean that 1,500 products suddenly need updating because they all contain that component. And it's impossible to keep all that information up to date manually nowadays."
Goodness strategy

The SyncForce platform helps manufacturers convert the complexity of a goodness strategy (sustainable, fair trade, planet-proof, etc.) into a better portfolio. Furthermore, it ensures that manufacturers can benefit from all their efforts to achieve product goodness, i.e. better market performance because the associated information is available wherever needed (on the packaging, in the webshop, etc.).
De Gier: "We help our customers to turn their goodness strategy into a more sustainable portfolio, manage the complexity of doing that, and make sure that they harvest the benefits of doing good. Behind the scenes, that all revolves around data.
The data flow has changed completely, from just product specifications to all background information about ingredients, raw materials, sustainability, organic farming, etc. That's a new approach for all manufacturing companies. It will become a lot more important very soon because all the apps and the internet mean that consumers have access to more information faster than ever before. Consumers suddenly want you – the manufacturer – to justify your decisions about your ingredients, raw materials, sourcing and all other aspects of corporate social responsibility. And if you can't, then the consumer will choose a different product – and this is happening faster than anyone ever dared to predict."
 The interview in Dutch magazine: Distrifood – De Top